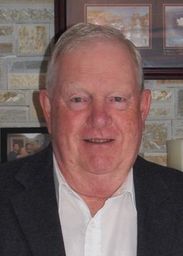 Dick Anderson – It is with deep sadness that we announce the passing of Richard (Dick) Gary Anderson on March 19, 2023 at Saint Michael's hospital in Toronto, ON.
Richard was born in Broadview, SK on March 20, 1940 but was raised and lived most of his life in Regina, SK until his move to Toronto in 2016. He spent most of his working career as a high school mathematics teacher with the Regina Public School Division. He retired in 1997 and was then able to devote more time to his passion for playing bridge, teaching bridge lessons and doing bridge administrative work.
He served on the South Saskatchewan Bridge Unit 573 executive from the mid 1970s to 2009 serving as President from 1980 to 2008. He was an active member of the Regina Duplicate Bridge Club where he played, taught lessons and directed games for over 50 years. He was a member of the Canadian Bridge Federation Board of Directors from 1981 to 1991, serving as President from 1982 to 1984. He represented District 18 on the American Contract Bridge League (ACBL) Board of Directors from 1992 to 2009 and was elected President in 1998. He was a member of the World Bridge Federation Executive Council from 2006 – 2008. He served as Chairman of the ACBL Board of Governors from 2012 to 2016.
Dick was also an avid sports fan, coaching many teams during his teaching career. While living in Regina he was an avid Roughrider fan and upon moving to Toronto was able to attend many of his beloved Blue Jay games. He also enjoyed going to the theater – Globe Theater in Regina and Mirvish theater in Toronto.
Richard was predeceased by his parents Andy and Edna Anderson and his sister Carole Anderson. He is survived by his wife of 45 years, Janice; his son Aaron (Rochelle) Anderson of Regina and his daughters Leah (Kyle) Anderson Vojdani of Toronto and Erin (Jason) Feldman of San Diego, CA. He is also survived by his eight grandchildren: Quinn and Meg Anderson of Regina; Lily, Kayden and Milo Vojdani of Toronto; Abigail, Maya and Everett Feldman of San Diego. Family was very important to Dick and he took great pride and joy in all his grandchildren. He is also survived by his brother Lynn (Lynne) Anderson of Edmonton and brother-in-law David (Maureen) Ganley of Calgary and four nieces and one nephew.
All those who knew and loved Dick will miss the twinkle in his eye and the teasing tone of the many jokes he loved to tell. At Dick's request there will be no service. Instead we know he'd love for you to raise a glass in his honour and toast L'Chaim.