The Mini-Richmond awards were introduced in 2012. The awards recognize CBF members who won the most masterpoints in the calendar year in each of the masterpoint categories, up to and including Diamond Life Master (5,000 – 7,500 MP). Each category winner in each of the six CBF zones receives a special pin. In addition, overall national winners receive a certificate recognizing their achievement.
With the exception of points won in online play, masterpoints won in any ACBL-sanctioned event, including all CBF events (CNTC – all flights, CWTC, CSTC, COPC, CIPC, Canadian Rookie-Master games and Canada Wide Olympiad Fund games) are counted towards the point total.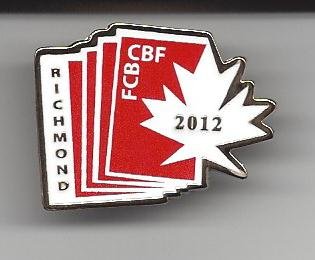 Click Here for Current Standings
STANDING BY ZONE
Zone 1
Zone 2
Zone 3
Zone 4
Zone 5
Zone 6
PAST WINNERS
Click on the year to access the race archives for that year.
2016 Mini Richmond, all categories
2015 Mini Richmond, all categories
2014 Mini Richmond, all categories
2013 Mini Richmond, all categories
2012 Mini Richmond, all categories