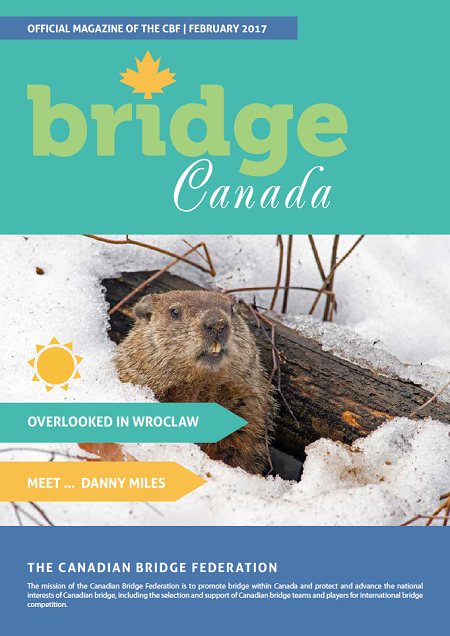 The February issue of the bilingual Bridge Canada magazine is now available for CBF members. Please login to access the magazine from the Members Section menu.
The magazine features a variety of articles by Canadian writers including, educational articles, quizzes, bridge humor, interviews with Canadian bridge personalities, as well as reports from Canadian and international events.
Non-members can access a free sample of the magazine by  Clicking Here 
If you are not a CBF member read about membership benefits. If you would like to join the CBF, please click here.
If you have any questions, please contact Ina Demme at info@cbf.ca for more information.